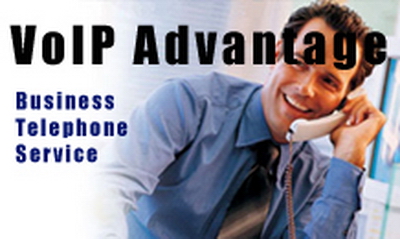 Save Up to 50% on Your Telephone Bill!
What is VoIP Telephone Service and What are SIP Trunks?
VoIP Advantage SIP Trunks from Rayfield Communications help businesses to experience real savings on their monthly telephone service costs by using broadband internet connectivity and the latest in Voice Over IP (VoIP) technology.
For years, telephone service has been delivered using dedicated connections. Service to businesses was typically provided through either individual "POTS" lines (Plain Old Telephone Service) or through PRI (Private Rate Interface) circuits. Both of these types of services have been supplied on copper wire connections.
SIP Trunks are, in effect, "virtual" telephone lines. Rather than being provided over low-capacity, low-speed copper wires, SIP Trunks are provided over broadband high-speed data circuits. Such circuits can be dedicated private circuits or can be shared "public" circuits, such as the internet.
SIP Trunks from Rayfield Communications are delivered over broadband internet connections. This provides high-quality service with the redundancy of the internet behind it. This also results in the best cost savings possible for business telephone service.
SIP Trunks from Rayfield Communications can be used with almost any telephone system. IP-based PBX systems can interface directly to SIP trunks. For legacy analog telephone systems, a "VoIP Gateway" is used to interface between the analog system and the digital SIP Trunks. With either type of system, the cost savings in monthly telephone service will be the same.
SIP Trunks can be used for Local Service, Long Distance Service, and International Service and are great for both small and large businesses and organizations.
Features and Benefits
Save as much as 50% over traditional analog POTS lines or PRI circuits
Works with SIP-based VoIP telephone systems as well as with legacy analog systems (with VoIP gateway)
Includes local and long distance service (continental U.S.). Alaska, Hawaii and International service also available
Keep your existing telephone numbers or get new numbers, or both
New telephone numbers are available in over 8500 rate centers nationwide and worldwide in over 60 countries
Toll-Free numbers available at very low cost
Pre-Pay or monthly billing available (with approved credit)
24x7x365 support (telephone and online support)

Contact Us Today to start Saving Money and Improve Your Business Communications!
Rayfield Communications
2018 W. Woodland
Springfield, MO 65807
417-887-4663
800-743-9711