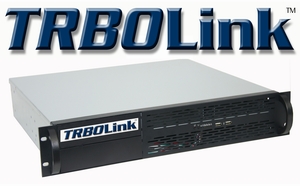 an IP-based networking controller designed to enhance wide-area
system capabilities and to provide interoperability functionality between
and non-
(for example, analog and P25) systems in commercial (business and public safety) systems.

controllers connect into
IP Site Connect (IPSC) systems through IP network connections (private or internet).
Whereas IPSC systems are limited to a maximum of 15 repeaters in one network,

controllers can be used to expand IPSC systems into very large systems, with hundreds of repeaters connected if needed. They also alow for dynamic bridging between repeaters or groups of repeaters and between time slots, based on talkgroup ID codes or pre-programmed "patches".

systems handle voice (group, private and All Calls), GPS and ARS data, text messaging, Call Alerts, Radio Query, Radio Enable/Disable and Emergency Calls. This allows for a fantastic amount of flexibility in the operation of an IPSC system. For example, Emergency Calls and All Calls can be transmitted on one time slot, but be received on both time slots.
Analog interfaces are available to tie into the accessory ports on repeaters, base stations, control stations or analog dispatch consoles, providing interoperability between
systems and conventional analog, P25 conventional or trunking or other non-
systems.
, PC-based Radio Dispatch Client software, allows for computer workstation voice dispatching and manual remote bridging control.
connects directly into a
system, through an IP network connection (private or internet) to a

controller. No control station radios are needed.
More information about the

can be found Here in our Library section.