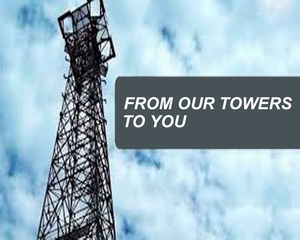 We are now offering Internet in Marshfield and the surrounding Webster County Missouri areas.
-
Tired of slow internet speeds? Tired of intermittent internet connections? Need faster upload speed? Can't even get internet at your business or home?
-
High-Speed Interned from Rayfield Communications solves all of these problems, with reliable and high-quality wireless connectivity. Our System starts with a fast, reliable fiber connection from Sho-Me Technologies. From there, we use microwave radio systems to broadcast the internet connections to placed that DSL and Cable TV systems don't reach.
-
NO CONTRACTS
-
Call us today for find out more about High-Speed Wireless Internet from Rayfield Communications.